Posts

196

Joined

Last visited
0park3r0's Achievements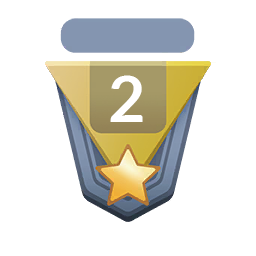 Rookie Trainer (2/12)
1
Community Answers
@Kitretsu05 Just change pass once, login to the account and change the new password to old password if you are so scared. xD

so what's the current valid offer, and how much time is left?

Not really! but i won got 77 tokens if i remember correctly

Thanks for responding, I have looked everywhere, its better i wait for the response.

Hey, I won to the champ to gain 77 Easter tokens, but the boss still shows 0 consequtive wins.

Hey! I have been looking for the 20 Egg challenge available at Easter Map! I have founded 19 till now, I have looked 20+ times each map but still wasn't able to find, can a moderator just check if its even available on map? Looks like a glitch to me. Thank You! 0park3r0

Just reset the quest for my account if needed .

I have started the quest by talking to Mayor Chris, talked about what is the spring event and choose Shaymin from options available, then moved to the north of the map and talk the roock, moved over the different flower in order starting with paras then roselia one, followed with stepping over pink grass, it just not working, i got 700+ oran berries & ralts with the move learned magical leaf! Please take a look. Thanks!

Contact me via In-game : 0park3r0 Discord: Parker#5871 Price Negotiation available (Contact at discord pls)

1. Boss Service You need to get your own Pokémon, in order to do this, I can provide with tools and transit. (Free travel included to save time). You need to have discord. Paying 15k each boss win at hard mode. (Screenshot should be shared on the discord channel). Must do 20 boss in a week. Pokémon Sync's will be available to the account, In order to get sync poke at third win. 2. Catch Pokémon: OT catch for every sinnoh pokemon available in-game. Region do not matter. (Evolution must be made using the account provided). Incase, the person caught a shiny pokemon/ Any pokemon he want to keep can keep it (You need to catch another one for that). Once accepted must be completed in order to receive money.

0park3r0 446 hours Zapdos PvE player (Basically everything in PvE) 21, will be 22 soon!