Posts

164

Joined

Last visited

Days Won

1
Ratedbeast's Achievements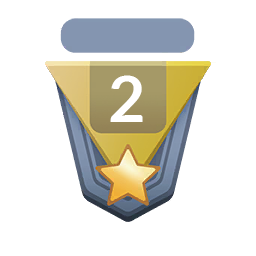 Rookie Trainer (2/12)
Sad to see you leave. Good luck in your real life. Take care!

Try double clicking on the screen and try moving. Whenever I got stuck like this, double click fixes my problem. Maybe it helps you?

Hi, Ask someone to battle you and surrender. You will be teleported to last entered Pokecenter again. I don't know whether you will be able to enter the cave again after teleported to pokecenter. Just try once, if it works good for you. If no, I guess there is a quest re-setter NPC in Summer event map. Try interacting with it, you need to start the whole quest again probably and you are good to go.

Hi, Welcome to PRO. Hope you will have a good time with PRO community. Have fun and good luck with the interesting quests.

Double click on your screen, and try moving again.

I forgot that Random battle does not have any relation with PvE, my bad sorry. Well, I got another idea. Since it is Random battle, don't you think reward should also be Random? (The below mentioned rewarding system is just for top 10 Random Ladder players.) For instance, 1st Random Ladder player can get reward a random reward from the options: 2x Reroll ticket / random outfit which worth 250 PvP coins + random item which worth 50 PvP coins / 1x random Jet ski / 300 PvP coins. Likewise, 2nd Random Ladder player has the options: 1x Reroll ticket + 1x random headwear (excluding champion crown) / 1x random cloak (which worth 250 PvP coins) / 250 PvP coins. Similarly, 3rd Random Ladder player has the options: 1x Reroll ticket + random item which worth 50 PvP coins / 4x random choice items / 200 PvP coins. I know all the options can be bought from XXX PvP coins, but just wanted to twist the rewarding system. The rest 7 players shall be rewarded with PvP coins and berries accordingly. (Don't have anything in mind about the rest players right now) (If there could be Random ladder tournament every month like Ranked ladder tournament, the top 25 players can also win some cool rewards.) Also guys, let me know how is my idea?

+1 Of course Regarding the reward system, I think pattern for Ranked ladder reward system would be better. Normally Ranked ladder players are rewarded according to their rank. Like 1st Place are rewarded with 600 PvP coins, 2nd with 595 PvP coins and so on. But in case of Random ladder, we can do like, 1st Place shall be rewarded with 600 PvE coins, 2nd with 595 PvE and so on. I think this rewarding system should be fine.

Welcome! To get updated with the new changes in PRO, stay in touch with PRO official discord server: https://discord.gg/98pMNxq Enjoy!