Posts

159

Joined

Last visited
About RafArnaldi

Recent Profile Visitors
The recent visitors block is disabled and is not being shown to other users.
RafArnaldi's Achievements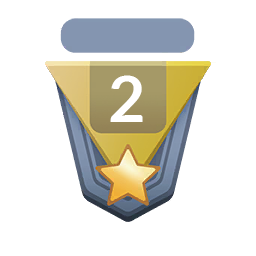 Rookie Trainer (2/12)
Hello, @Epithet! Thx! It will be possible on August 3rd; does the time to take my rewards expire? Since yet, thx!

HelIo, @Epithet! I have a problem! I was completed the first - on silver - and second wq - on gold -, but the NPC only gave me the rewards of the second! Can anyone, you gm, fix it to me, plz? Synce yet, thx!

Hi, @Monteria! Can u or any trade moderator, close this topic? I dont wanna kepping trying sell by this mode! Since yet, thx!

Bump Obs.: Can you, @Ehkoe, or any trade moderator, lock this topic, plz? Cuz I'm on server gold now; and don't will try sell by this mode! Synce yet,thx!

Hi and welcome to this Aggron. =D This one is Adamant with 22 Atk and 26 HP. RULES I only accept Pokedollars, Coin Capsules and Reroll Tickets. - Coin Capsule = 350K - Reroll Nature = 350K - Reroll Ticket = 750K No fake offer. You cannot cancel your offer. The auction will last 48 hours after the first bid (Starting price). Starting price: 750K Minimum bid: 150K Insta price: 1M

Could any trade moderator close or delete this mine topic, plz? I already sold the poké, cuz I gaved up to shell here and I dont will up thos more; and dont found how delete this topic! Since yet, thx!