Posts

231

Joined

Last visited
Mourad's Achievements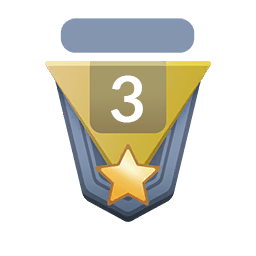 Junior Trainer (3/12)
S.O : 200k Min bid : 100k No insta Auction end in 3 days from the first bid. Accepted payment : Pokedollars and cc(400k) , Reroll Ticket(700k) Ill take in charge the transfer fees (im currently in silver) Good luck! The Countdown: https://www.timeanddate.com/countdown/gaming?iso=20211129T1309&p0=60&msg=MAX+SPD+PINSIR+"HYPER+CUTTER"&font=cursive

Reeeally one of the best collections i've seen, gl

yes i agree it should learn focus punch, dunno why it doesn't in PRO!! @Walrosskastanie @Eaty

Hey Eyo, Our guild Inferno BlaZe are recruting new members, i've sent you our guild discord if u wanna join us!

Hi Bhaskar, Thanks for applying to Inferno BlaZe. Please check your messages in a bit

Hey Bhaskar, You can apply in inferno Blaze the oldest guild ingame here is our forum post: https://pokemonrevolution.net/forum/topic/185035-reviving-the-oldest-and-first-guild⎪-∞-blaze-∞-⎪/ feel free to join us!

Hey Schneider, Welcome to the BlaZe family, check ur inbox please!

@maichinhhoangIt was already sold bro

Hey Parental, Thanks for applying to the Blaze family, can you please check ur inbox!

Hey Teflonthedon, Welcome to the guild, check ur inbox ill send you our guild discord. enjoy your stay!

Hey Zoesky, Thanks for applying in BlaZe, could you please check ur inbox!

Hey Maddara, Thank you for applying to Blaze, check ur inbox!