Posts

738

Joined

Last visited

Days Won

2
ThatKid's Achievements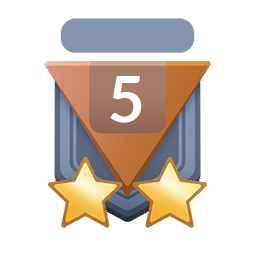 Beast Trainer (5/12)
Time to catch up on events again! This post is a continuation of the prizes! Prize 6: Prize 7: Prize 8: Prize 9: Prize 10: Prize 11: Prize 12: Prize 13: Prize 14: Prize 15:

For those that want to catch up: Prize 1: Prize 2: Prize 3: Prize 4: Prize 5: The sixth prize was an umbreon but the server crashed while I was busy screenshotting that part.

It happened. I found the Cream Soda!!

That luck is genuinely insane. I wanted a feebas like that but what i wanted the most was the cream soda togepi... and.. like... you have... it. Sob... Good find and nice collection! Awesome stuff.

Hey fafouney. Nice collection. That chocolate bunny looks delicious : O It's like everyone around me is finding that easter larvesta and not me! The jedi-chops are awesome too.

Holy.. Ok that luck is a little insane lol. Nicely done.

Damn, those are nice. I'm still trying my luck with a green togepi. Nice pokes.

You know what time it is! Time to post that easter event form for the year 2022! Good/Bad iv's welcome! Your efforts won't go unnoticed in this place! Just some rules: * All forum rules apply. Just don't make anyone feel bad about their pokemon. Let's just enjoy the moment, cool! Have fun!

Hey blitz. Thanks buddy. I hope you enjoy your hunts too.

Happy easter to you too and likewise! xD I hope we both find nice iv'd ones.