Posts

233

Joined

Last visited

Days Won

2
About Gagann

Gagann's Achievements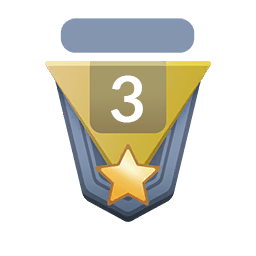 Junior Trainer (3/12)
1
Community Answers
10

Yup, when you complete heatran quest, you will get your items back.

Hey, For mew you need kanto pokemons dex OWNED data, only seen data will not work. Along with mewtwo all 3 legendary birds seen data also needed to check locations of them and other parts of quest to clear anyother confusion please check this out: https://prowiki.info/index.php?title=Mew_(quest)

Hi, To join trade channel you can use command "/cgjoin Tarde" in chatbox, it will bring back your trade channel.

Username: Gagann Server: Gold Country/Timezone: India/ GMT+5:30

Hey, I guess you doing heatran or pinkan quest because during those you lose your masterballs, once you complete it you will get those back.

Hey, What I am getting from those screenshots is that your accounts are already merged, silver being your main server. I suggest you to reset your password (you can do it from dashboard) and then try to log in.

Hey Fritz, Welcome back, feel free to join PRO official discord server(if you havent yet ) https://discord.gg/98pMNxq If you stuck or confused somewhere in game you can ask it and overall you can also interact more with community there.

ID :46483171, 46307356, 46307563, 39650434 Server:GOLD While trading (i was recieving them) i got dc and after relog they disappeared. They are not with me nor with other player who was giving them to me.

Its just a suggestion we can improve it with more opinions. Thanks for this idea

As excavations are disabled it is impossible for some players to change their legendary kami trio forms who wants to use them in pvp. So, i would like to suggest to add a temporary thing like a NPC to change their forms. I know it will be unequal as other players who have reveal glass have spent time on it to collect its shards so to make it just it will be right to add some price to pay (like pokedollar or something else equally valuable) whenever a player wants to change their trio form.