Posts

183

Joined

Last visited

Days Won

3
Personal Information
Discord
Career
Occupation
Nornornor444's Achievements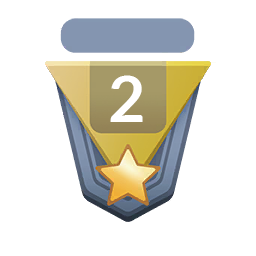 Rookie Trainer (2/12)
Hey hey all! Hope everyone is doing good today. It's ya boi nor here, deciding to quit the game once and for all. I probably could have never imagined I would have to quit this game one day. I just hit my 5 years anniversary in this game last August 13, it's been a great journey with everyone. I just no longer have the hours anymore to continue playing this game as I used to before, unfortunately. Met a lot of good people throughout the years. Made a lot of close friends from this game and I am thankful to everyone. I was also very toxic in this game and if someone has been in the receiving end of it, I apologize. Wishing everyone a very good luck in their future. I might still be on discord but for very short time, or not at all. Edit: I did came back but eh didnt work out well so I gave everything away.

With recent announcement on Reborn bot removing commands such as inspect/memberlist and others, it would be nice for them to be added on the dashboard. It becomes hard to manage guilds without them.

+1, it'd save a lot of time as well

dude i literally complimented you after that? speaking of ladder i have 2 times more ladder than you have anyways :thinking: im sorry if you thought i was being disrespectful, i wasnt, i was just trying to point out that you have improved a lot over the last few seasons :<

must have worked insanely hard to get a collection like that, i cant even imagine lmfao, nice collection xd

I like the name, good luck y'all

I would +1 this because, for people doing excavation daily it will be benefitting. When you have all the 9 sites, you earn more than you spend most of the time from the items anyways. 1x Nugget and 1x Rare Bone/Big Pearl is enough for excavation to pay itself. Good idea.