---
---
​
︎
This thread will help you to recover a Pokemon that you have mistakenly released.​
︎
Please read carefully the following information in order to get the best support that we could offer you.​
︎
Also do not abuse this thread, this kind of service should remain exceptional and only used for important and needed Pokemon.​
︎
If you're not eligible to our restore service, please do not spam this thread as your posts will get deleted.​
Thanks for understanding.​
What do you need to post?
︎
You must provide
accurate
informations regarding the Pokemon deleted. The ID of the Pokemon remains the best way, such as a screenshot of said Pokemon's info card, or of the System release notification in the Chat.​
︎
Please specify the server your Pokemon got deleted on.​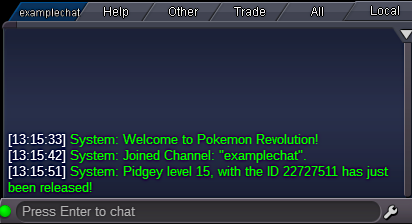 Fill up the following information:
Code:
[u]ID Screenshot:
Server:[/u]
---
---
​
What do I need to do after my post?
You only need to wait, a Staff member will edit your post once the Pokemon is successfully restored, sending you a forum Alert.​
What if I don't have any screenshot, or if I don't remember any accurate informations about the Pokemon?
In this case unfortunately, we can't do anything for you. We need it to be able to find and restore your Pokemon.​
I accidentally released my Pokemon three months ago, can I get it back?
Only recently released Pokemon can be restored. There is a cooldown for them to be restored. You need to request a restore as soon as possible.​